I only know of three GPS receivers specially made for the Gemini Series for mount controllers. I have also listed two alternatives to actual GPS receivers connected into the Gemini-2 at the bottom of this page.

What Information does the GPS receiver provide:
1. Longitude
2. Latitude (the Gemini-2 uses this to determine Northern or Southern Hemisphere automatically.)
3. Time/date in UTC (All GPS receivers only provide time in UTC/date and does not provide local time/local date to the Gemini-2. Now if you have the Timezone set correctly, including daylight saving time, then the Gemini-2 can calculate the local time/date and display it on the hand controller. If the timezone is set to zero then the Gemini-2 will display UTC Time/Date on the hand controller. Either way, the Gemini-2 will calculate proper star positions. It will do so, even if the timezone is set incorrectly if using a GPS. All that matters is that the Gemini-2 have the correct UTC Time and Date, Longitude and Latitude which it gets from the GPS Satellites.)
4. Where the GPS data is valid or not, and if not valid, the data is not used.

Losmandy makes only the GPS receiver for the Gemini-2, the one for the Gemini-1 has been discontinued. You can see the one for Gemini-2 on Losmandy Accessory Page. This is a picture of the Gemini-2 Version.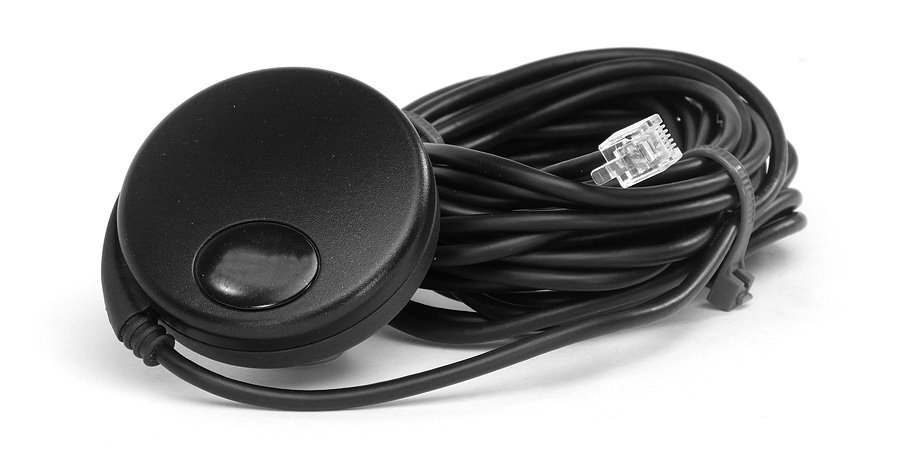 The one for the Gemini-1 has a part number of GCC, and the one for the Gemini-2 has a part number of GCC-2. Please note that the GPS for the Gemini-1 will not work on the Gemini-2
If you are really good at modifying cable, there are instruction in Gemini-2 Users group in message 5225.  that tells how to modify the Gemini-1 GPS for use on the Gemini-2. I take no responsibility and you do this modification at your own risk.  I don't have either version, so no instruction are given here, and I cannot and have not tested the modifications.