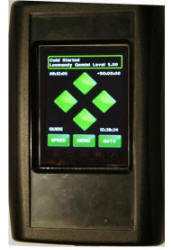 Front View of HC
click on picture to see larger view
click again to see internal views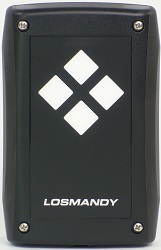 Rear Side of HC




The Graphics hand controller is composed of a touch screen on the front and a membrane push buttons on the back.
It has it's own ARM processor and communicates with the main unit over a serial channel communicating at 57600 baud. It connects into the Serial Port 2/Graphic input jack on the main unit. It also has an Micro-SDcard that holds the Catalogs amd button graphics. This card is updated from the main unit.
It uses the same command set as any observatory program would use to communicate with the main unit.
Here is a tutorial of it's complete interface.
It does not contain an battery, It does not have an ethernet address of it's own.
This older version of the hand controller uses a graphics card and display not designed by Losmandy, and because of this there are about 4 different versions of this unit graphics processor.